Youth City
District College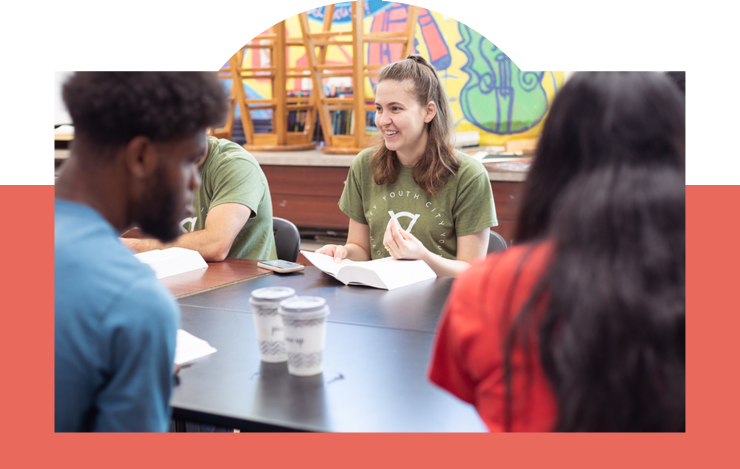 Our vision is for students in the DMV to experience revival through Spirit-filled worship, authentic community, and the pursuit of justice.
Our mission is for Youth City to be a place where youth learn to love, think, and act more like Jesus.
We take our responsibility seriously to care for kids and do everything in our power to keep them safe, supported, and pointed to Jesus.
When does Youth City meet?
Youth in grades 6 to 12 are invited to join us for worship and discussion every Sunday. We start by joining the whole church in worship at 9:30. Then we'll head to a classroom in CHEC where we'll get to know each other and discuss Scripture together. We end our time with prayer and send the students out to love God and love their neighbor!
Where Do I Park?
Our services are held inside the Columbia Heights Educational Campus. Free parking for Sunday is available in the underground garage, beneath the school. The entrance is on Hiatt Place. Additional paid parking is available in the DC USA Center parking garage.
Where do I go if I take the Metro?
If you use the Metro, we are half a block from the Columbia Heights metro station.
Do I need to register my child?
All are welcome! We will have a kiosk for the youth to check-in on their own.
How are Youth City classes structured?
Youth City is for anyone in 6th through 12th grade, or age 11 through 18.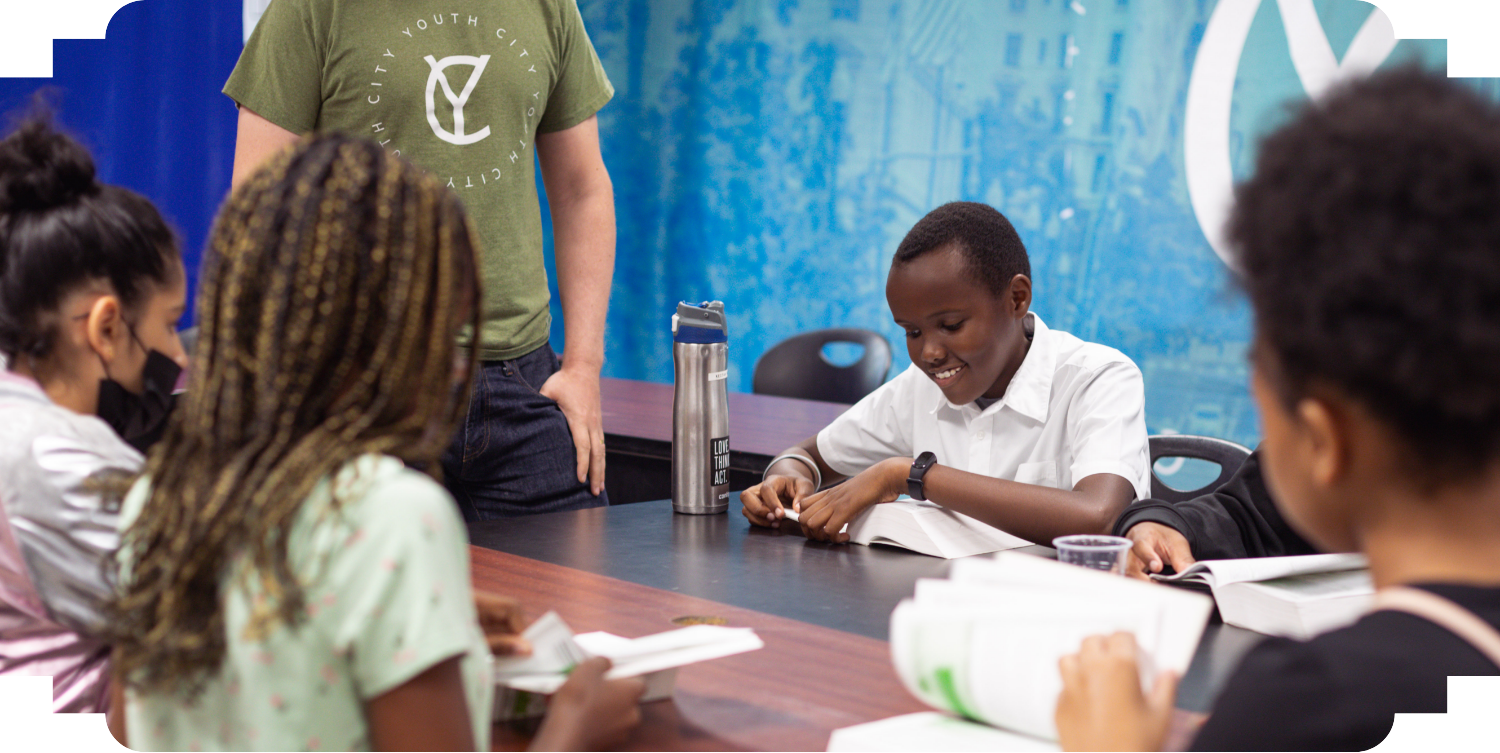 There are many universities right here in the heart of our nation's capital! We see this as a great opportunity to help disciple students towards Christ in some of their most formative years of life.
When does District College meet?
We meet every Monday night from 7:00 pm – 9:00 pm for dinner, discussion, and community. The Last Monday of every month we meet at the same time for a night of worship and prayer.
Where does District College Meet?
The first three Mondays of the month we meet in the basement of the Fairmont House. Contact jenson@districtchurch.org for more information.
On the last Monday of every month, we will meet at The Ministry Center, 1225 Otis St NE.
Where do I go if I take the Metro?
If you use the Metro, the Fairmont house is a 15 minute walk from the Columbia Heights metro. The Ministry Center is a 5 minute walk from the Brookland metro.
How is District College structured?
District College is for any undergraduate college student in the DMV area. If you have graduated from college and are looking to get plugged into The District Church, we recommend you join one of our many small groups!
Student Ministry Events
If you'd like to learn more about upcoming events for youth and college students at The District Church, click the button below.
Serve With Student Ministry
If you'd like to help serve and disciple youth or college students in the DMV, fill out this form!
Connect With Your Student Ministry Director
If you have any questions about Youth City or District College please reach out to Jenson Metcalf by emailing: jenson@districtchurch.org