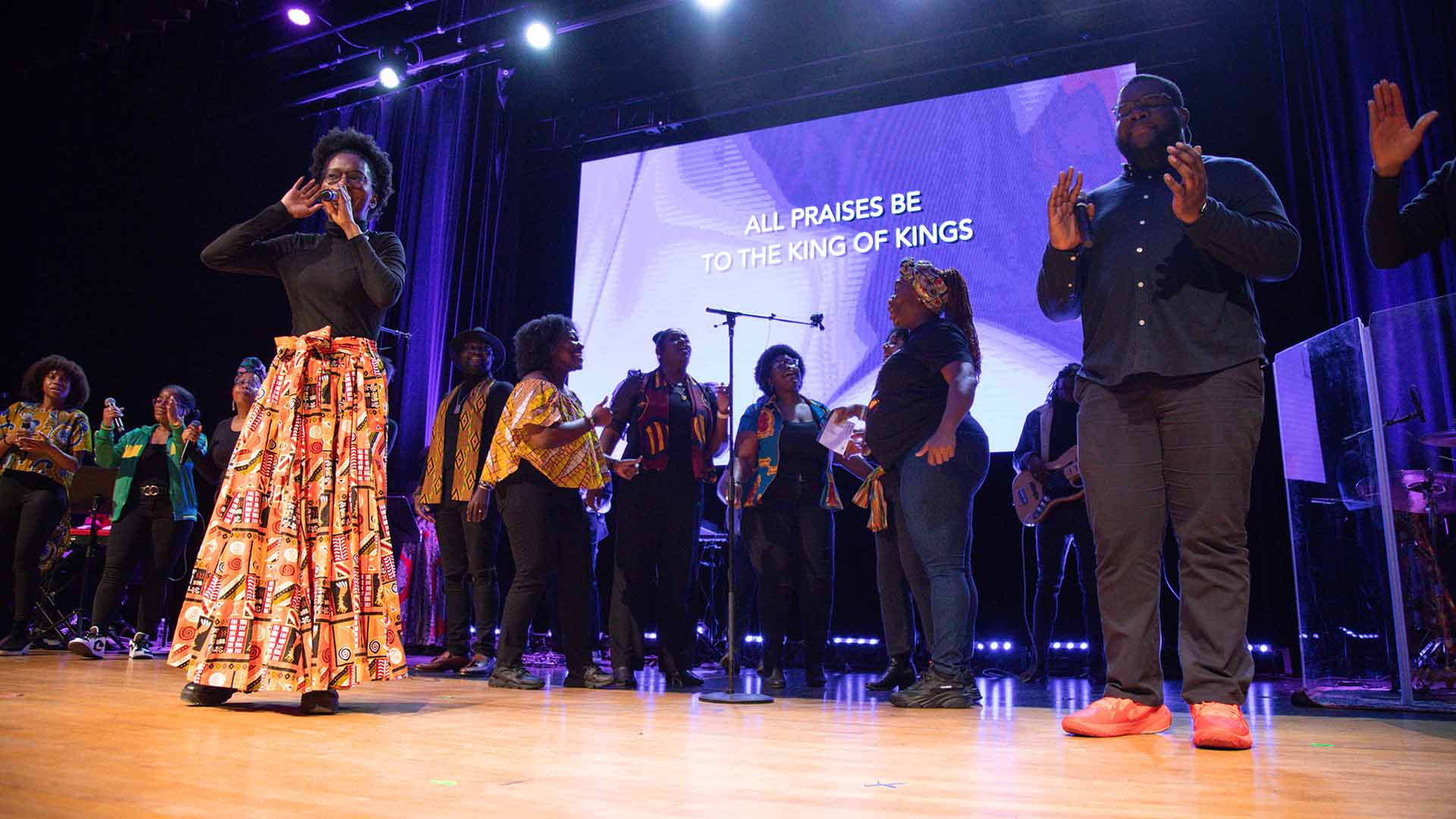 Origin Story of The District Church
How God birthed a multicultural church in the heart of Washington, D.C.
"Seek the welfare of the city where I have sent you into exile, and pray to the Lord on its behalf, for in its welfare you will find your welfare." – Jeremiah 29:7
In the Spring of 2010 a small group of people gathered in Pastors Amy and Aaron Graham's living room in Columbia Heights to dream about what it would look like for a church to "seek the peace of the city" — to exist for the sake of Christ and the good of the city.
We realized that many people move to DC to make a difference for the country and for the world, yet the city itself is often overlooked — and people often find themselves without friends or a meaningful community. Furthermore, the divide between people who moved to D.C. and people who grew up in D.C. — characterized by disparities in social status, education, health — were often ignored.
We felt — and still feel — called to be a church who orients our entire lives and ministry around Jesus. We believe in the Lordship of Christ and the authority of Scripture and feel called to lift up the name of Christ in the heart of our nation's capital. We do this through our commitment to worship, community, and justice — connecting with God, with one another, and with the poor and the lost.
D.C. is a place of contradictions: it's one of the most educated cities in the country and has historically had some of the lowest-performing public schools; it's the capital of the richest country in human history and yet has one of the highest poverty rates. We knew that these contradictions were not reflective of the kind of kingdom God desired to see lived out in our city.
Together, we discerned that God was calling us to plant The District Church, a Christ-centered culture-defining church for transplants, and natives. A church committed to impacting our city for Christ, one neighborhood at a time.
Since we started meeting in 2010, we've seen our community grow in ways we could never have imagined. What started as one small group in the Graham's home has now grown to over 50 small groups that meet weekly throughout the Washington, D.C. metro area, Maryland and Virginia for Bible study and fellowship. We have also become an incredibly diverse church with over 70 nationalities represented.
We have had the privilege of planting churches here in Washington, D.C., in Maryland, in Canada, and across the world. We have started a major non-profit ministry called DC127, whose mission is to unite the churches in D.C. to reverse the adoption and foster care waitlists, so that there are no longer children waiting for families but rather families waiting for children. 
We have started an affordable housing ministry called Just Homes, which is dedicated to working with churches to help build, invest in, and serve those needing housing in D.C. We have also started a counseling ministry as well as an addiction and recovery ministry to help the sick find healing.
In 2020, we moved into our new ministry center in Northeast D.C., just a couple blocks away from the Brookland metro. While we still worship on Sundays in Columbia Heights and online, this new ministry center serves as a home office for all of our ministries and a hospitality space for many of our church events.
We have been humbled to see the way God has been at work in our church and want to invite you to be part of our community to help us write the next chapter of our story.