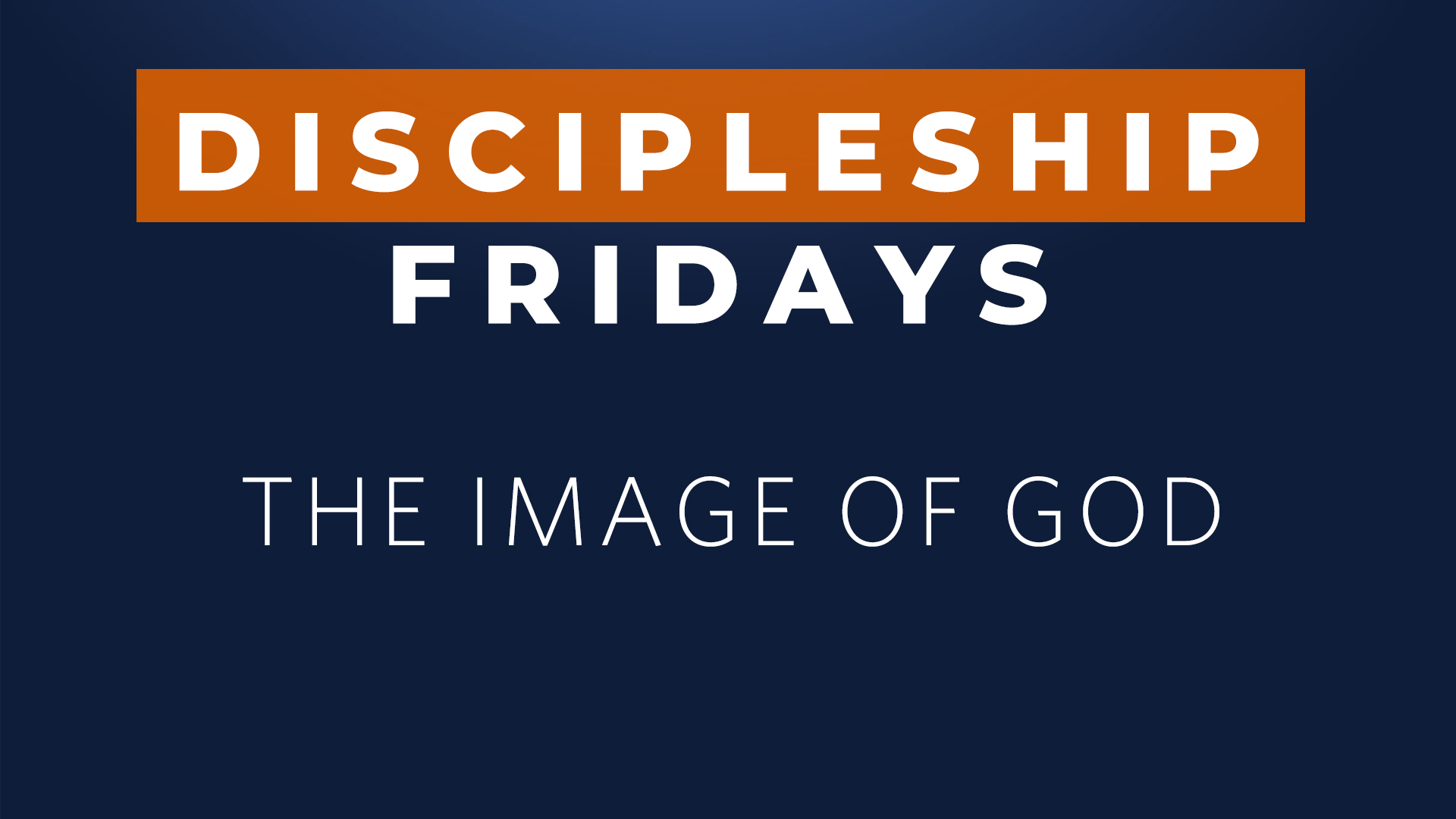 Discipleship Friday: The Image of God
The Image of God
God is
God is Black.
God is Poor
God is Latino(a)
God is AAPI
God is Indigenous
God is Black
I start with this cry, a cry that like Black Lives Matter is intentionally provocative, but more importantly intentionally affirmative. Affirmative in the sense that it proclaims that in a society that continues to value the white male body over all others, in the Kingdom of God the first will be last, and the last will be first.
These cries…God is Black, Poor, Latino(a), have echoed throughout human history and rewritten the oppressive narratives of our culture.
It was the cry of David Walker, who as a formerly enslaved Black Man in 1829 wrote the first published work to state definitively that slavery was not biblical. To state that to enslave the image of God is injustice.
It was the cry of Ida B. Wells who in her cries of "God is Black" called america to task on its history of lynching.
It was the cry of El Salvadoran Saint Oscar Romero who said, when I fed the poor they called me a saint, when I asked why they were poor, they called me a communist.
And it's my cry today, and what I believe the church's cry needs to be as we look out at a world that continues to intentionally disadvantage those of low income and people of color.
God is. For in the beginning God created. God created human beings in God's image. And later at the tower of Babel, God scattered. God scattered because no single language or people group could ever represent the glory of God. God scattered because God would bring all of his people back to God, but only in God's time.
God knew that it was going to take something special to remind humans of who God was, and so he sent his son, in the form of a baby.
Jesus of Nazareth, a baby born into a conquered people, forced to fear for his life throughout his childhood and raised in a community that caused one of his future followers to proclaim 'does anything good come from that place'?
Jesus came to fulfill what started with the Exodus. It's in this book that God comes to the nation of Israel in their suffering and he asks for one thing: belief that God could bring them out of said suffering, out of Egypt. God asked Israel to believe that God had the power to provide a physical salvation, a physical freedom, a physical liberation.
Jesus came in a physical body to continue that message. It's a message, continued by the Prophet Isaih and quotes by Jesus himself in describing his own mission,
"The Spirit of the Lord is on me, because he has anointed me to proclaim good news to the poor. He has sent me to proclaim freedom for the prisoners and recovery of sight for the blind, to set the oppressed free, to proclaim the year of the Lord's favor. (Luke 4:18-19)
Jesus came to bring both a spiritual AND physical salvation. For as we have seen in our news over the last few short months, sin has spiritual and physical consequences.
But God is Black, and because God is Black, that means the power of God rests in us, his Black, Latino(a) and AAPI people.
It's that Power of God in us that refuses to separate a spiritual freedom from a physical freedom.
That power of God that in the Black tradition proclaimed that these waters aren't right, that God is going to trouble these waters. It's that power of God that sings out, "Swing low sweet chariot….come for to carry [us] home". The power of God that is coming to carry us home to freedom, to justice.
It's that power of God that today reminds us Jesus has already come and defeated death. It reminds us that no matter what the circumstances are in front of us, white supremacy will not have the last word.
It's that power of God in us, his People of Color that refuses to focus our hopes and dreams only on practical steps as defined by the dominant society. Instead it looks to Heaven, follows the example of those who came before us, and provides witness to freedom that has already been given. Our call is to witness to that power of God, that power that brings spiritual freedom, justice, and righteousness offered through Christ….and in so doing brings the physical freedom that should have been ours since birth.
I'm with you all today to proclaim that if America is to be liberated to be sanctified, it will be by the power of our God, of Jesus Christ in us his people of color.
So even if you don't feel hopeful today, I abhor you to have hope. God's reminder to us today is this, that he is with you, that he is In you. That we are not dependent on what we can see in front of us today for hope, but instead dependent on the one who overcame the lynching tree, who overcame the police bullet, who overcame the racism, and the family separation, and the pandemic, the one who overcame the cross.
Instead we're dependent on the one who said blessed are those who fight for righteousness, for the justice that God loves …for truth…that even though they walk through the valley of death they need not fear, for our God has promised that he will always be with us…even until the end of the world (Matt 28:20).