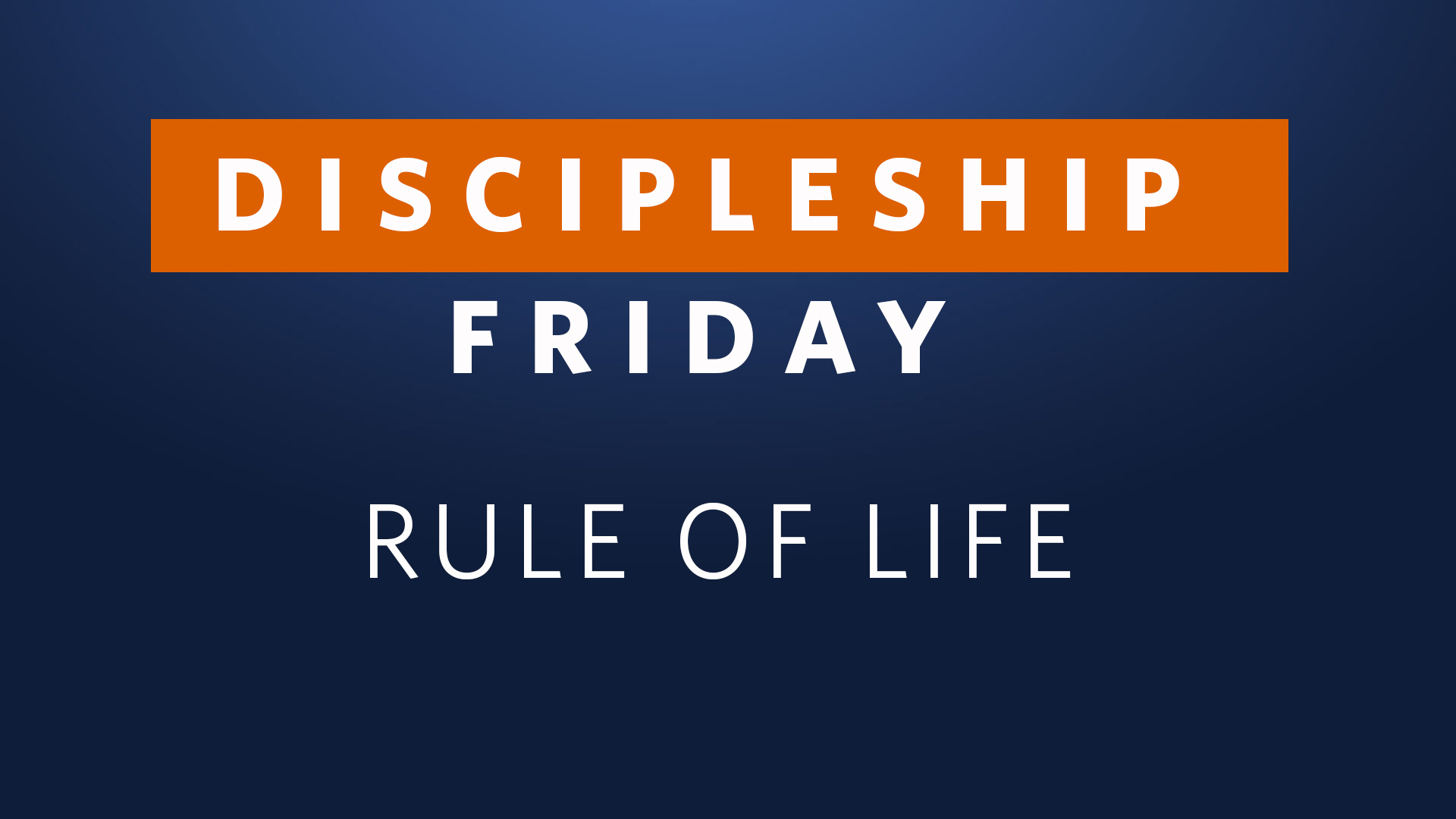 Discipleship Friday: Rule of Life
The central idea behind a Rule of Life or a SPIRE Plan is that being a disciple of Jesus will mean a reordering and transformation of our whole lives. Following Christ is not momentary or weekly, but constant. The original Rule of Life written by St. Benedict 516 CE, was for a whole community. It helped Benedict's monastery create a rhythm to their life together and the same principle applies to writing a personal Rule. It is a commitment to a certain way of living, serving, and communicating. Writing a Rule of Life takes time and effort so I suggest setting aside time to meditate on different aspects of what you might want to include in you Rule.
Below are some basic questions that can help you frame your Rule of Life and they are formatted into the SPIRE categories as well if that is a more helpful structure. The most effective Rule of Life is one that creates a rhythm that resonates with the kind of person you already are. So, don't be afraid to be creative, to throw out anything that doesn't work for you, and to periodically revisit your Rule and make changes. The goal is to order your life so that all aspects of your health are in rhythm with God. If you are the kind of person who needs structure, perhaps your Rule will have specific times, repetitions, etc. Conversely, if you don't benefit from details, you might word your Rule poetically or portray it in a picture.
Getting Started:
If you had to write a personal mission statement what would be included?
What skills and gifts do you have? (you may want to incorporate a spiritual gifts inventory)
What is your personality type (Myers-Briggs, Enneagram, DISC, etc.)?
Spiritual:
How has God called you to serve him?
What spiritual disciplines allow you to hear from the Lord the most?
How does your use of time reflect that God is Lord of your life?
Physical:
What forms of exercise, diet, or self-care are most effective and joy-filled for you?
How often do you need to perform these things to maintain good health?
How do your finances reflect that God is Lord of your life? Do you need to make any changes?
Intellectual:
How and how often do you grow your knowledge of God?
What topics or skills has God given you a passion for? How are you cultivating these passions?
How might others see and praise God for your use of skills and knowledge?
Relational:
What are the primary relationships in your life? What are the primary roles your play? (spouse, parent, child, sibling, employer, employee, SG leader, etc.)
Think through your primary relationships and identify what you currently do or would like to be doing to make each of them flourish?
Which relationships and roles are life-giving and which are life-draining? Do you need to pull back from any life-draining relationships in order to be healthier?
Emotional:
What activities create the most joy in you? What things drain you? What leads to stress or anxiety
When do you spend time taking inventory of your feelings and emotions? Who are you able to honestly your emotions to?
Don't be afraid to revisit and change aspects of your Rule. You go through seasons where your needs and calling are different. In fact, you should probably reevaluate your Rule regularly. You might also want to ask yourself if there are any other disciplines shared in Discipleship Fridays that you want to incorporate into your Rule.